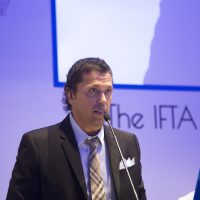 Francesco Caruso
Founder and CEO
Born in Milan in 1960, graduated from Bocconi University with a Degree in Financial Economics.
Over 25 years of experience on markets as asset manager, fund advisor and head of financial divisions of some of the most important banks and brokerage firms.
Trainer and speaker at major events involving Technical Analysis and trading both national and international (5 times IFTA speaker).
First Italian to become MFTA (Master of Financial Technical Analysis) and winner of the John Brooks Award in 2008 (International Award appointed by IFTA – International Federation of Technical Analysts).
Member of IFTA Board of Directors since 2016.
CSTA (Certified SIAT Technical Analyst), Head of Board of Arbitrators and Head of Scientific Committee for SIAT (Italian Society of Technical Analysis).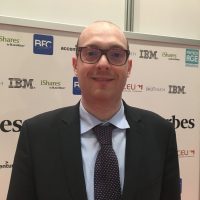 Stefano Bini
Senior Analyst and Product Manager
Born in Pavia in 1985, graduated from University of Pavia with a Degree in Economics of Monetary and Financial Markets.
From 2011 to 2017 he works for Banca Popolare di Sondrio (an historical bank in Italy) and in March 2017 he joins Market Risk Management working as analyst alongside Francesco Caruso. He takes care of all the technical part aimed at reports and proprietary tools, deepening the studies, development and testing of the new models. Supports customers for methodological, analytical and learning on proprietary tools.
CSTA (Certified Siat Techincal Analyst) and SIAT Technical Analyst of the Year in 2019. Trainer and speaker at major events involving Technical Analysis and trading, he is also Professor for the SIAT Master in Technical Analysis. Great fan and scholar of financial markets for almost twenty years.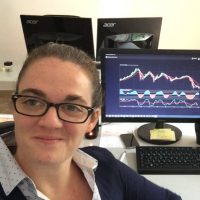 Chiara Plumari
Customer&Product Manager and Web Designer
Born in Milan in 1984, graduated in Linguistic Sciences for International Management at the Catholic University of Milan.
She began her work experience in the field of Human Resources working from 2011 to 2013 for Adecco Italy and Gi Group Spa as a recruiter.
In 2013 she joined Trading Library to work for the team responsible for the Cicli&Mercati brand. Following the foundation of Market Risk Management in 2014 she left the Trading Library team to join Francesco Caruso in the new firm.
At MRM she is Customer&Product Manager and Web Designer: in addition to customer support and management, she takes care of the entire administrative-accounting part; commercial development; design, development, planning and maintenance of company sites; video making and video editing; design and implementation of internal graphics.
Chiara follows also the media, communication and social networks.
Team
ultima modifica:
2019-09-19T15:01:06+00:00
da